Production
In our 3 production facilities located in the Silesia Region we manufacture metal parts mainly by cold working process for automotive industry, domestic appliance industry and other branches of industry.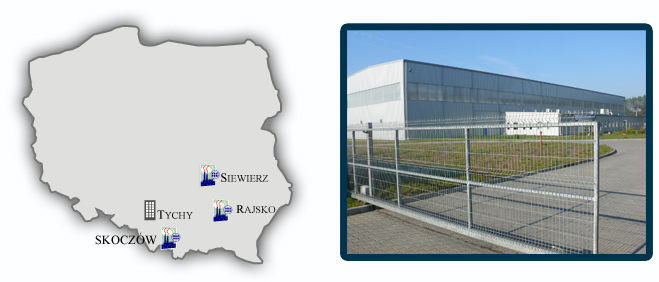 All our production facilities use the quality management system based on ISO TS 16949:2002 Technical Specification.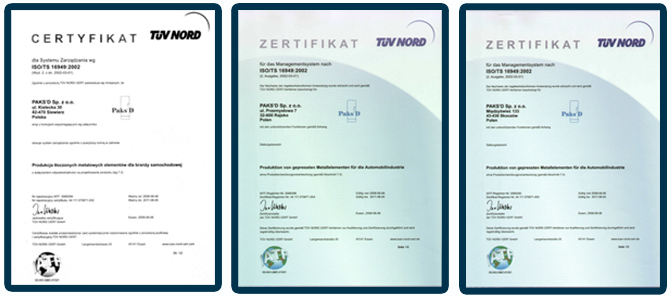 We cooperate, among others, with the following companies. We supply our products directly to their locations in Poland, Germany, Turkey, Spain, USA and Slovakia.