Power hydraulics. Design and manufacture.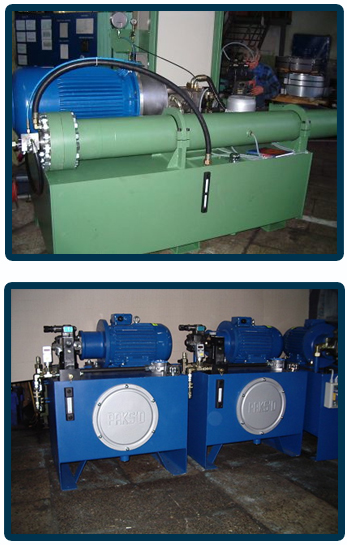 With more than 20 years of experience in hydraulics we offer the services in the scope of design and manufacture of specialized power hydraulics systems for each branch of industry and for special needs of our Customers.
So far we have completed the projects concerning the following:
hydraulic stations
hydraulic presses
tube bending machines
material feeding line for press
flocculent preparation station
We also repair and modernize hydraulic and power presses.
See our offer.
Contact :
Paks'D Sp. z o.o.
Ul. Strzelecka 74
43-100 Tychy
Phone. +48 32 219 23 10
Fax. +48 32 219 24 00
Edward Marciński
email : emarcinski@paksd.com.pl